Phase III Construction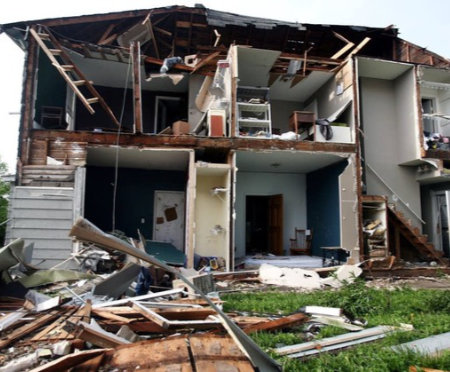 Phase III Construction specializes in repairs and reconstructions following hazardous weather. So, if you need our services for home or business, we will help you recover. Whether the damage is due to a hail storm, flood, fire, tornado, or high winds, our crew has you covered. While construction companies have some unique trade skills, our professionals are on another level.
Phase III Construction For All Your Recovery Needs
Since these damages can be hazardous, our staff has the latest certification available. In addition, years of experience make Phase III the go-to for recovery. Our extensive knowledge and experience within the construction industry will streamline the entire process for you. Meaning, the recovery process will be easier! Furthermore, our company has built a reputation around for the highest standards in the construction industry.
Our company will assist you every step of the way. Starting from inspection of the damage to interfacing with your insurance company to complete pre-loss reconstruction. As a result, you can feel assured that someone is by your side. Our customers are guaranteed satisfaction as your home is in better condition than before. Because when experience matters, don't settle for less. Put your trust in Phase III. Join us on Facebook today!