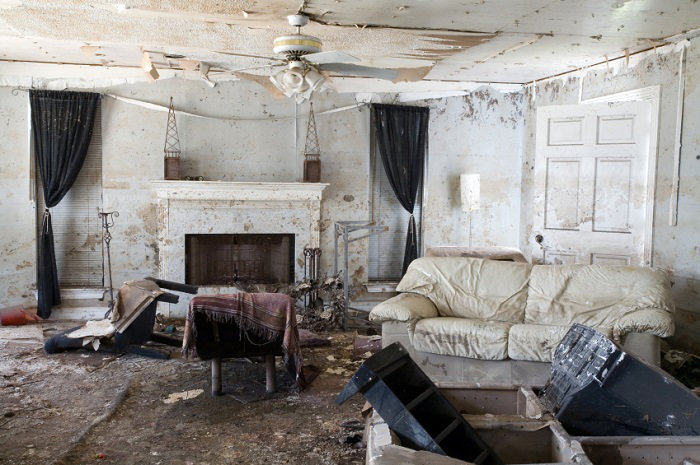 For Michigan locals, this summer has been full of heavy rain. Just looking at the local news for Southern Michigan, you can tell how devastating this weather is. It has caused transportation to be halted and streets are overflowing with water. However, the worst part is the flooding damage to residential houses.
Because of flash flooding, people were watching water come into their homes. For many cities, like Dearborn Heights, people are still trying to dry out their homes. Most of all, these houses have water damages. During this time, you need someone to help you with the recovery process. That is why Phase III is here to help.
Flooding Damage
Although everyone knows heavy rain can cause flooding damage, there are other causes. Water can overflow when the snow melts quickly or if a dam breaks. It can range from a few inches to reaching higher floors.
In addition, it can happen fast or over a period of time. Either way, the damage arrives. However, flooding damage is serious and poses a lot of dangers.
Property Damage
The most obvious consequence of flooding is property damage. First of all, 90% of the damage that occurs in natural disasters is caused by water.  Nothing is immune to water damage. Your belongings, home, car, and business can suffer major damage from just a few inches of water. This type of damage can cause buckling floorboards and cracks in the foundation. Electrical systems can be damaged, broken glass and metal can be hidden under the water, and defunct drainage systems. And that is not all of the potential problems. Because your health and safety can be put at risk.
Health and Safety Risks
Property damage could be the least of your worries. Because your health and safety can be at risk. While people focus on the damage, something is growing as it is being exposed to water. Mold and mildew. According to the Federal Emergency Management Agency (FEMA), mold can grow on damp surfaces in 24-48 hours. In addition to mold growing on structures, any personal items can grow mold. That means mold with be affecting and extending the damages that need to be repaired. Because exposure to mold can make people sick.
Furthermore, electrical and appliance damage can make it unsafe to enter the home. Exposed wires can electrify the water. It is important to make sure your house is safe to enter, so you don't endanger yourself.
Emotional Toll
While the health and safety risks are paramount, the emotional toll can be just as bad. Flooding damage can cause your mental health to plummet. After all, coping with flood damage can be difficult. Most flood victims can experience anxiety, depression, anger, grief, and other emotional states. All of these emotions can negatively impact relationships and cause issues with fundamental functions like eating and sleeping.
---
Hire the Flooding Damage Specialist at Phase 3
As you can see, flooding damage is severe. It causes emotional and physical stress in flood victims, along with safety risks and property damages. In moments like these, you need a specialist that can help you recover from your loss. That is why you should rely on Phase 3 Construction to recover from your flooding damage. Since 1993, Phase 3 has been helping people with remodeling, reconstruction, and building after a disaster.
Our seasoned, licensed professionals know exactly what you need in the wake of a flood. They use state-of-the-art technology to dry out your home to prevent damage, prior to construction. Our professional assistance will destress your situation as we work on reconstructing your home. In addition, Phase 3 will help you with your insurance claim. We will help makes sure your claim is resolved quickly by working with your insurance company.  Our passion is helping our clients recover from these setbacks. We service Westland, Canton, Plymouth, and other nearby counties.
So, hire a professional that focuses on you!