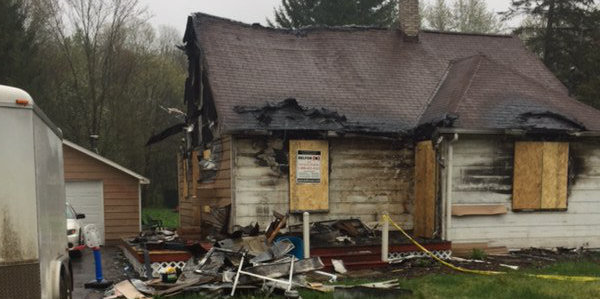 Each year fire damage costs in the United States have a huge price tag. In 2019 there was over $37 million in fire damage in the US. This includes residential and commercial fire damage. When it comes to a household fire there are usually some common causes.
Causes For Fire Damage Costs
One of the first causes of a household fire is cooking equipment.  Grease fires and burning food in pans have been known to start house fires. Also, another cause is methods of heating the home. Portable heaters in a bad placement and unattended have been known to start fires.  Another cause is smoking in the house. Everyone has heard stories of a family member or friend that fell asleep smoking and the cigarette started a fire.
In addition, another overlooked cause of a fire is the electrical equipment in the house. Anything that has electrical current in it such as wiring, appliances, or even outlets may cause a fire. One cause many people do not consider is candles. Everyone loves a nice scented candle, but if you do not put your candle out and you leave the house, it could melt fully and cause a fire.
If you need help in Westland for home restoration, contact us today!
Fire Damage Restorations
If your home or business has suffered some fire damage, then the experts at Phase III Construction can help you.  At Phase III Construction, we work with your insurance company to help restore and fire damage room or house as fast as possible. Phase III Construction is a fully licensed and insured contractor that can provide you with the best restoration solutions possible.  If you are in need of help with your insurance claims we can help.
From a fully restored kitchen to restoring a garage we can handle it all. After a fire in your home it is a hectic time, let us make the process easier for you. Finally, give us a call today at 734-237-7322 or contact us now to restore your home!