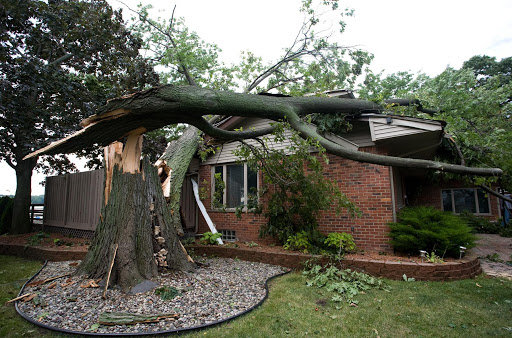 In Michigan, throughout the year you can experience some pretty bad storms. From high winds to piles of snow,  the weather can damage your home. When this happens you need storm damage restoration experts such as Phase III Construction.  From falling trees to siding damage, storms can really cause a high amount of property damage. Call the people in Wayne County that can help you and that is Phase III Construction.
Storm Damage Restoration Process
The first step after your home is damaged is to contact your insurance company. When it comes to an insurance claim, we can help you through the process.  You will need an initial property inspection which we can provide for free. This is to help determine if the damage warrants an insurance claim or not.
When it comes to Wayne County we service all of the cities including Westland, Livonia, and Canton. Not only can we help with storm damage but we also help with fire, and water damage as well. Our experienced contractors take the time to do everything right and have your home looking brand new in no time.  Another type of damage closely linked to storm damage is hail damage.  Hail can wreak havoc on your roof and siding tearing it apart.
Insurance Claims
Most insurance claims for damage to your home can take anywhere from 3 to 6 months. Now another thing to be aware of when it comes to flooding. Most homeowner policies do not cover flood damage. So make sure to follow up with your insurance provider on what type of flood insurance you have. At Phase III Construction, we will help restore your property to its former glory. In addition, we will help you when it comes to dealing with insurance companies. We specialize in fire damage and storm damage repair.
Finally, give us a call today at 734-237-7322 or contact us now to start your restoration process.